Services
Gorgeous Consultations, Parties, & Diva Days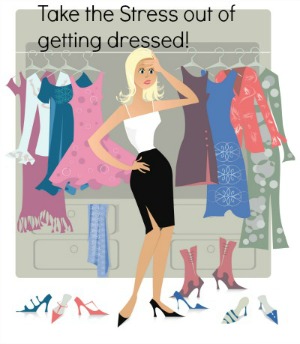 Do you find that in your busy life you often find the time for everyone and everything, except you?

Here at You Are Gorgeous! I can show you how easy it is to look and feel your absolute best every day. Looking and feeling good should not be luxuries. The better you feel, the better everyone around you will feel. It is a win-win situation, a virtuous circle!
So clear a space in your diary, right this minute now! Throw away any guilt and let me, Janet, your Professional Image & Stress Consultant help you discover the most gorgeous version of you...
Your Gorgeous Colours
Discover your best colours and how to wear them
Approx. 90 minutes - £59
Your Gorgeous Style
Revel in knowing your most flattering clothes & accessories
Approx. 90 minutes - £59
Your Gorgeous Colour and Style
Combine colour & style is your Full Image Consultation.
3-4 hours - for just £99!
Your Gorgeous Wardrobe Weeding Service
£29 per hour (min 2 hours)
Keep the best and sling the rest!
Your Gorgeous Life
Learn our Radiance & Relaxation Miracle, The Power Method. Boost your happiness, confidence and natural beauty. £59
60-90 mins
Gorgeous Diva Days
Get together with your friends for colour, style & fun - £99 for up to 6 Divas
3-4 hours
Gorgeous Parties
Choose from Colour OR Style
£59 for up to six persons
About two hours
Corporate (on application)
My style is lighthearted but I get seriously good results. If you want happier and more efficient staff who look their best then I'm your gal! If you want robots, try a scientist!
All the above services are mobile until further notice. I come to you at no extra cost, within ten miles of Dunoon, on this side of The Clyde. For other requirement please ask.
For clients far from Dunoon we offer email colour, style and meditation.
The above is just a guide. No one should put Gorgeous in a corner! Just ask what you want and I'll do my best to accommodate you.
Contact me to find out more or book