Have you ever been trapped with the wrong man?
Lexi is. She blew it when she married dull Gary Blewitt.
Her job at the bank is more fun than home life.
Daily, she dreams of a more exciting man and career.
Then both come along at once, like buses.
But her insanely jealous husband, one murderous mother-in-law, and various other obstacles abound.
Will Lexi get the life she craves?
Or is she doomed to a life of baked beans and boredom?
Buy it now on Amazon
(Or read for free via your Kindle Unlimited membership)
Maddy Can't Go Back to Mudley
Maddy is desperate to escape dreary English seaside-town, Mudley...
..With a forced smile, she helps her widowed dad in his World-War-Two themed cafe.
She likes the elderly, eccentric clients but longs for the bright lights, big city...
And a hunky man, slim of waist, fat of wallet.
When her dad weds a busty barmaid, Maddy catches a fast train to London
Will the streets be paved with handsome, rich bachelors?
Or are Maddy's dreams as airy as candy floss?
Whatever happens, she can't go back to Mudley.
****
A fast-paced 1980s rom-com novelette
Please kindly note -- this book was originally titled I Can't Go Back to Maplethorpe.
Get it free when you sign up for my newsletter.
Or buy it here.
Can the Cat Save Christmas
In London, just before Christmas, Clara is smug about her perfect life and relationship...
But the illusion melts faster than a snowman in the rain. Devastated, Clara flees to the Isle of Skye to lick her wounds.
There, far from festive cheer, she experiences festive drear.
As Clara falls deeper into the doldrums of despair, can a furry friend help?
Because she has given up men. And not just for Christmas.
A festive tale (tail?) of about 5000 words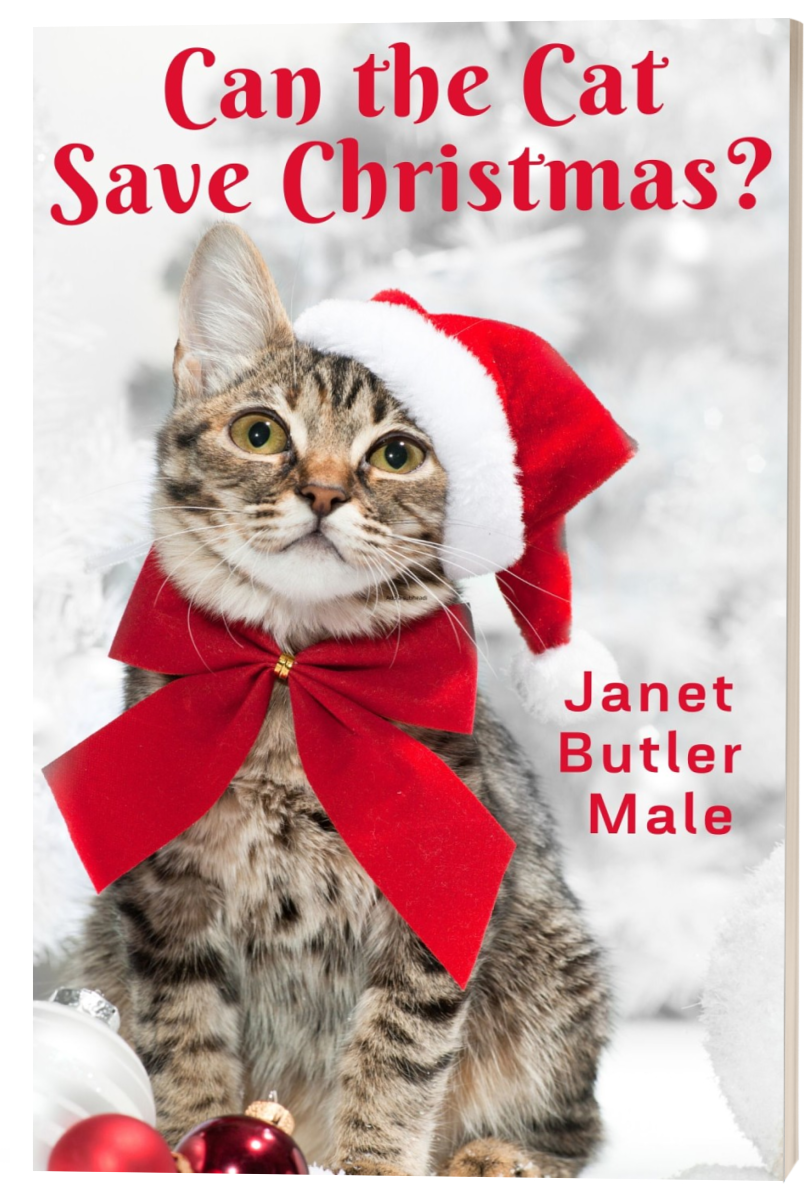 NB. This book is temporarily unpublished and will return with a new title. Thanks!

Scarlett King, engaged to money-mad Peregrine Pratt for six years (six!) is at breaking point. When he asks her to move to spooky Mystic Manor, her intuition screams no while her timid mouth says yes.
Within hours, Scarlett discovers the new house has a revolver-wielding, false-teeth-clicking, crazy ghost. It's the final nail in the relationship coffin. She flees to a Find Yourself seminar on Morbley Moor, Yorkshire.
There, she falls in instant lust with the heart-stopping handsome course leader.
The hot hunk asks Scarlett to join him on a time-travel journey to a star-studded 1976 party. She isn't sure if the attraction is mutual or if he's using her. And would he persuade her if he resembled Quasimodo, not Casanova?
Will Scarlett find true love?
Or untold danger?
And might she get stuck in the past?
NB. This book is temporarily unpublished and will return with a new title. Thanks!